Raging Point Outfitters - Clients Testimonials
Here's what a few of our customers have had to say about us.
Have a testimonial of your own to share?
Send a Testimonial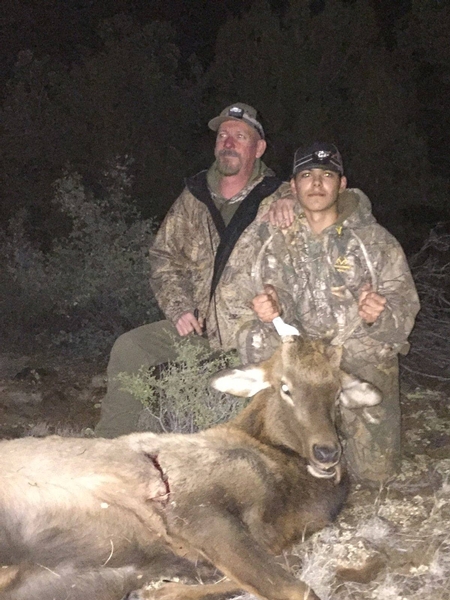 John M Tapia
Late hunt 2020 - Oxbow
My son and I drew tags in 22s, due to circumstances beyond anynodys control our help couldn't show up,So my son and I hit it alone, after 4 days of hunting with no results I called Raging Point Outfitters, To my surprise Anthony answered , they were with a Client bringing a bull elk out but he said I'll call you back which he did, he sent Luke the next morning , we met up and after sunrise Luke spotted some Bull elk bout 4000 yards away, to my surprise Jesse the lead guide showed up and gave his invaluable opinion , we made a stalk but no results. We went back to glass and Jesse; and Anthony showed up , Anthony spotted some Bulls 2000 yards away, he and his crew put a plan together within minutes, we executed that plan and my 14 year old boy got his first elk. Last day at last light, I'm from Arizona and said I would never use a outfitter, Anthony and his crew are true outdoorsmen, hunters, they will lend a hand to anyone. That's what it's all about. I will now Definitely use them again, planing on going on a predator hunt sooner than later. Semper Fi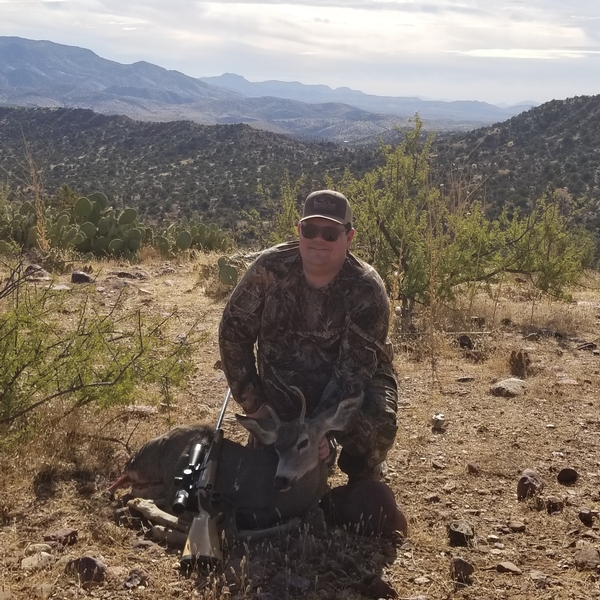 Robert Moen
Fall 2020 - Payson, AZ
I cannot overstate how great my experience was with Raging Point Outfitters. I drew my first ever deer tag at 31 years old and was extremely nervous to be going on my first big game hunt. Anthony, Jesse, and Luke all went out of their way not only to ensure that I got my buck, but also made sure that I had great time while doing it. On the first day I missed two bucks and Jesse's relentless positivity helped me to get over it, shoot better, and tag out the next day. It was one of the most fun experiences of my life. I can say with no hesitation that I will be using Raging Point Outfitters again as soon as I get my next tag. Sincerely, Robert Moen
Joel Torrey
Spring 2020 - California
First time hunting in Arizona, and night hunting Coyotes. Anthony is friendly, easy going, and runs a quality operation, he takes the time to explain the process and works hard to ensure a great hunt/amazing adventure at 6000ft. I will be back! Thank you for the hospitality!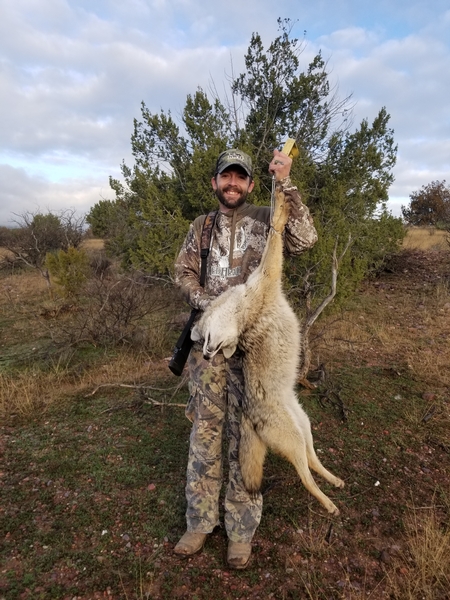 Dan Otis
January 2020 - Payson, AZ
Excellent hunt! Anthony worked and called non stop to get me chances at predators. Would definitely recommend, overall great hunt!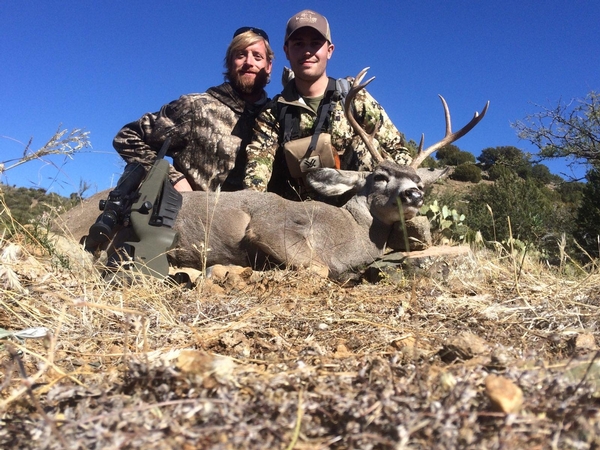 Jack
Fall 2019 - Payson, AZ
Unbelievable hunt with Anthony and Jessie from Raging Point. A wealth of experience from the two of them and excellent guides for any skill level. Knew all the great spots in Unit 22 and helped me glass up and stalk a mule deer that I was very happy with. Will be back for more and highly recommend them!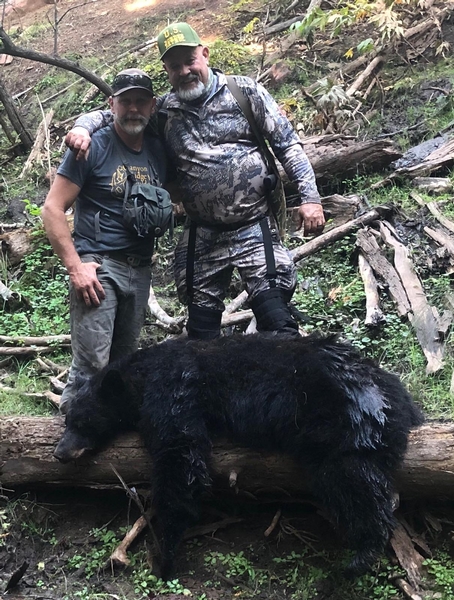 Zack
Fall 2019 - Payson
So my dad and I just came back from a 6 day bear hunt had a blast! Very nice people reasonably priced, bears are HUGE, learned a lot, hounds are a blast to hunt with, glassing was a blast on top! Tanner, Lane, *Duane*, and Anthony are AWESOME and GENUINE people, most definitely be back! Thanks fellas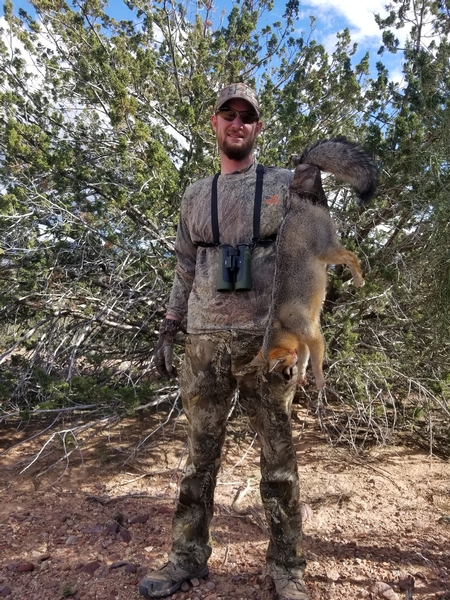 Daniel Gonzales
2019 - Payson
Great hunt. Anthony worked and called non stop to get me predators. Shot my first grey fox at 10 yards. Lots of coyotes. Would definitely recommend, overall great hunt!
Philip MFG
Winter 2018 - 5A late season bull elk
We used Raging Point to hunt a bull elk in 5a. I learned a lot from Jessie, Joe and Drew. Amazing guides, fun times, and will definitely use them again next year. I would recommend this company for any type of hunt at any skill level. Thanks again for the great experience Anthony!
Adam
Bull Elk - Winter 2018 - Happy Jack AZ
I had a great time with my guides from Raging Point Outfitters and would recommend them to any hunter of any skill level. There was never a dull moment and we were consistently on the bulls. Unforgettable experience to say the least and will definitely be back in the future. Thanks again Anthony!
Corey Fischer
Winter 2018 - Payson Arizona
Anthony is the man !! He took me out for an all day hunt. Covered up in coyotes all day ! He busted his tail for me and did not waste a minute. If it wasn't for my bad shooting. We could have had a few songdogs in the truck. Highly recommend for any one interested and I plan on coming back for a big game hunt next year and some sweet revenge on a few coyotes as well !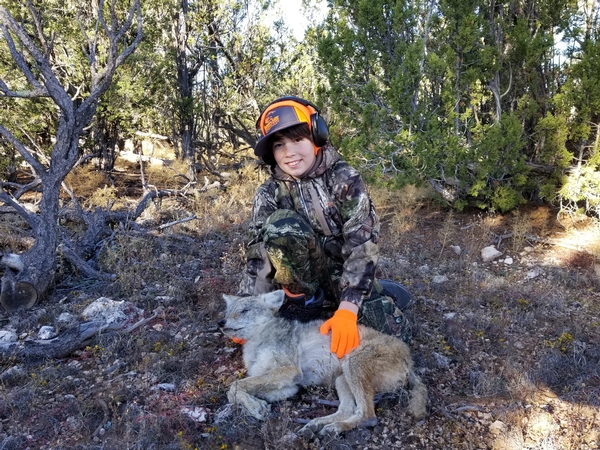 Ashley F
Fall 2018 predator hunt - Heber, AZ
We took my 12 yr old son on a guided predator hunt with Anthony. We had a great time. We've never been coyote hunting and wanted to learn how. So, we booked a guided hunt to know how to successfully call predators by ourselves. My son harvested a coyote, we all learned a lot, and had a great time. I would recommend this company to anyone!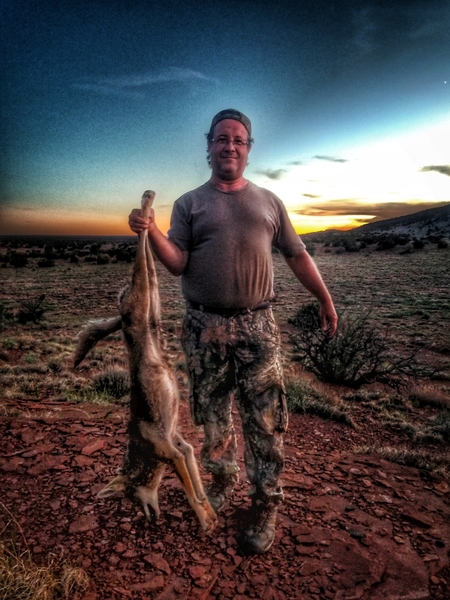 Wayne P
Fall 2018 - Payson AZ
On an August business trip to Phoenix, I had the opportunity to spend a day for fun. I searched the web and ran across Raging Point Outfitters LLC as well as several other outfitters websites. After speaking to several guides, I selected Anthony at Raging Point Outfitters as the guide I wanted to use on my hunt. I can tell you I hit the jackpot. Anthony is a serious full time hunter and guide that knows how to make your hunt fun. I cannot say enough good things about him and his company. When you select him you will have a friend for life. I will be using his company in the future and refer it to everyone.